Redefining Standards In The Paint Industry.
ROMABIO is the first paint manufacturer in the world to have thirteen interior and exterior paint products Cradle to Cradle Certified™ Silver v3.1. The Cradle to Cradle Products Standard is a multi-attribute, continuous improvement methodology that evaluates products across five categories of human and environmental health. It is administered by the Cradle to Cradle Products Innovation Institute℠ created as a framework to move the ideas forward from William McDonough and Dr. Michael Braungart's manifesto, Cradle to Cradle: Remaking the Way We Make Things.
The process is stringent, transparent, administered by a 3rd party, and represents the most comprehensive certification for sustainability and human and environmental health possible in the building industry. It sets a new standard for green certifications. ROMABIO's approach is truly Cradle to Cradle, originating from nature with innovation in performance and design of formulations unlike any other paint products.
The Multi-Attributes Cover Five Areas & Guides Continual Improvement:
Material Health
Made with materials that are safe for humans and the environment.
Water Stewardship
Made in ways that protect and enrich water supplies.
Material Reutilization
Designed so all ingredients can be reused safely by nature or industry.
Social Fairness
Made in ways that advance social and environmental justice.
Renewable Energy & Carbon Management
Assembled and manufactured with renewable, non polluting energy.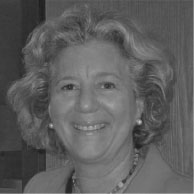 ---
President of the Cradle to Cradle Products Innovation Institute
What C2C Says
"We believe the Cradle to Cradle® product certification program is helping to redefine what quality means. Quality, these days, has to include a clear understanding of a product's potential impact on human health and the environment. Congratulations to ROMABIO for the hard and important work you are doing."
By continuing to use the site, you agree to the use of cookies. more information
The cookie settings on this website are set to "allow cookies" to give you the best browsing experience possible. If you continue to use this website without changing your cookie settings or you click "Accept" below then you are consenting to this.