The EPA Ranks Poor Indoor Air Quality Among The Top Five Environmental Risks To Public Health And Estimates That Indoor Air Is Two To Five Times More Polluted Than The Outdoors1.
The existing U.S. laws and regulations do not fully regulate the chemicals and contaminants in your paints. The only federal regulation in the paint industry is for outdoor VOC emissions, not indoor air quality nor toxicity level. The paint industry has been known to be one of the most polluting and in 1984, the Environmental Protection Agency (EPA) created a testing methodology, Test Method 24, to address the industry's impact on outdoor air or smog due to the growing awareness and concern of global warming. The EPA Test Method 24 has its limitations and still allows for some VOC content.
Even if a product is labeled Zero VOC, it does not necessarily mean there are no VOCs in it.
The EPA has established a general definition of a VOC that is very broad. In effect, it states that "any volatile compound of carbon" is classified as a VOC for regulatory purposes, unless it appears on a list of compounds that have been specifically exempted. Many other toxic chemicals like formaldehyde, acetone, and ammonia are not being regulated and can be included in paint formulation. Essentially the EPA Test Method 24 only captures outdoor VOC emissions and does not measure anything with TVOC, low weight molecular compounds or indoor air quality, as well as, it doesn't classify if a paint is organic, toxin-free, or harmless to you and the environment.
ROMABIO mineral paint would only contribute a negligible amount of TVOC of 2 µg/m3 if used in your home or office.
What affects IAQ are the lower molecular weight compounds added to the products like acrylic resin and binders, measured by TVOC. The U.S. Green Building Council™ (USGBC) LEED® green building program created a new standard for green buildings of  <500 µg/m3  TVOC after they realized their previous standard of <200 µg/m3  TVOC might be unattainable2. Other paint manufacturers are not revealing their TVOC amounts. To make acrylic paint products Zero VOC (or regulated VOCs), they may have to add compounds that make your indoor air quality worse. ROMABIO's products are the cleanest and healthiest and we have passed the strictest 3rd party testing standards in the U.S. and internationally to prove it.
What To Consider With Indoor Air Quality
The EPA Test Method 24 only regulates for outdoor VOC emissions.
There isn't consensus on what a good and achievable IAQ score is.
Inconsistency of testing parameters across the industry.
Even if paint has a Zero VOC label, it does not necessarily correlate to a good TVOC score.

ROMABIO Mineral Paints Have Passed The Most Stringent Tests For Indoor Air Quality In The Industry.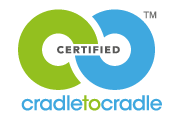 Cradle to Cradle STD v3.0
ASTM D5116 Emissions Test Report with CDPH SM V1.1-2010 Loading Scenarios Per Cradle to Cradle Standard v3.0 Sect. 5.8
The tested product complies with the requirements of Section 5.8 "Volatile Organic Compounds (VOC) Emission Testing" of the Material Health Assessment Methodology of the Cradle to Cradle CertifiedCM Product Standard, Version 3.0.

French VOC Emissions
French VOC Label Small Chamber Emissions Test Report
The paint product was tested for volatile organic compound (VOC), including aldehyde, emissions after 7 days in chambers. All compounds, and TVOC, met the French VOC Label "A+" Class criteria.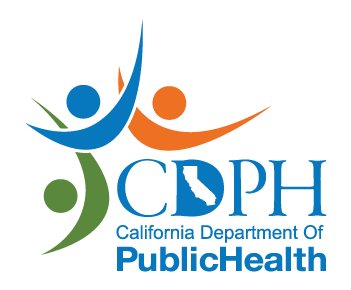 California 1350 Emissions
CDPH SM V1.1-2010 (CA01350) Emissions Test (per Section 8.5)
The tested product complies with the requirements of the Standard Method for the Testing and Evaluation of VOC Emissions from Indoor Sources using Environmental Chambers, version 1.1 of February 2010 by the California Department of Public Health, in both the classroom and office environments.
Results Of The California 1350 / Emissions Test

ROMABIO is changing the way paints are being made. We are dedicated to a true Cradle to Cradle approach and this means going beyond current regulation and creating paints that will do no harm to the outdoor air and your indoor air.
By continuing to use the site, you agree to the use of cookies. more information
The cookie settings on this website are set to "allow cookies" to give you the best browsing experience possible. If you continue to use this website without changing your cookie settings or you click "Accept" below then you are consenting to this.