Made For Masonry
ROMABIO has specially formulated our mineral based paints for brick, stone, concrete, and other masonry surfaces. BioDomus I & BioDomus II are Organic, breathable mineral based paints that do NOT seal the brick, but rather the natural ingredients calcify to the brick. This creates a long lasting paint that is extremely durable, and won't peel or flake off.
Typical paints recommended for masonry are acrylic based. Acrylics are petroleum based paints that form an adhesive type structure that sticks to the surface. The molecular pattern of acrylic paint is a closed system which means it can never be breathable. This causes issues when applying it to masonry surfaces like water damage, structural issues, and it won't last very long.
Brick and other masonry surfaces are porous and need to breath. If they become wet or damp, the water needs to be able to evaporate back out of the substrate.
Mineral paints have a different molecular structure; one that is crystalline and permits the masonry surface to breath and creates a more durable coating. The water vapor ability is high and water moisture contained in the parts of a structure or surface can diffuse outward without resistance, keeping walls dry and preventing structural damage.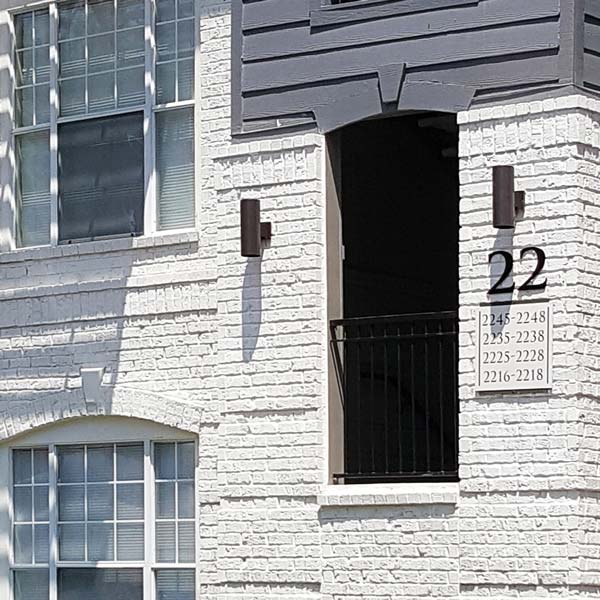 Mineral paints are drastically different than other paints.
You cannot create the same type of effect with acrylic based paints as mineral based paints. Because of the molecular structural differences, acrylics will never perform the same. To rectify certain issues that occur with acrylics, the paints have added toxins, resins, and other stabilizers. This makes them less eco-friendly and they can be more difficult to apply because primer coats are a necessity, and the surface has to be bone dry prior to application.
With BioDomus I & II, no primer coat is needed as the permanent bond between mineral paint and mineral substrate eliminates the need for any primer. BioDomus I & II are very easy to apply with a roller, brush, or sprayer.
For masonry surfaces, you dampen them prior to application to enhance the initial bond. This is ideal for your paint project as it can start at any time, even after a rainfall or if you live in an extremely humid environment. Since mineral paints are breathable, the water will vaporize easily and it will not cause any structural damage, and it is a naturally mold-resistant product. To see detail specifications, you can review the Technical Data Sheet for BioDomus I.
Why have I not heard about mineral based paints before?
Mineral based paints have been around for centuries and are widely used in Europe and Asia. Our paint formulator in Italy has been using mineral, potassium silicate technologies for more than 40 years.
These paints are not well known in the U.S. because acrylic based systems have dominated the marketplace due to ease of use, and the cheaper petroleum based ingredients.
While BioDomus I & II are extremely flat paints, they can be applied to many surface types, not just masonry, for the interior and exterior. They are different than other mineral based paints for exterior masonry because of the clean and healthy ingredients used in formulation. No other paint, mineral or acrylic, is as high-performing and yet clean, and healthy for you and the environment.
Painted brick, stone, and other masonry is a newer trend in the U.S. and people have been told in the past to never paint it. This advice has truth to it if you are using acrylic based products, but with BioDomus I & II, you don't have to worry about durability, longevity, or high maintenance.
Customer Review
"I did a side-by-side comparison of the BioDomus product and one of your competitors and found that it had much better coverage. The BioDomus product adhered to the surface better too, and wouldn't scratch or chip off. We are really pleased with it and with only two coats needed, it has better value and performance."
– 
Color Options
BioDomus I & II have dynamic color refraction due to the mineral content. Color palettes are more vibrant providing more depth and light, and they look more natural when painted on masonry surfaces. Color possibilities are unlimited as we can match other color palettes or you can choose from over 200 colors in the ROMABIO color deck.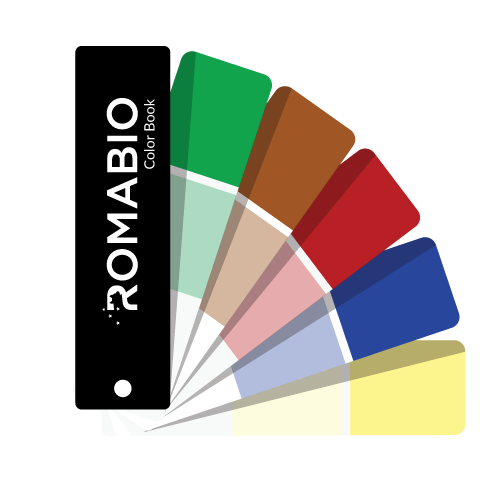 Free of added APEO, PEG, PEO, formaldehyde, and do not contain solvents, phthalates, styrene, amines, free monomers, endocrine disruptors and biocides, as well as other toxic chemicals found in traditional acrylic paint. True Zero VOC (0.00) products, and with 3rd party reports verifying our marketing claims, you can trust our paint is safe for you, your family, and the environment.

By continuing to use the site, you agree to the use of cookies. more information
The cookie settings on this website are set to "allow cookies" to give you the best browsing experience possible. If you continue to use this website without changing your cookie settings or you click "Accept" below then you are consenting to this.