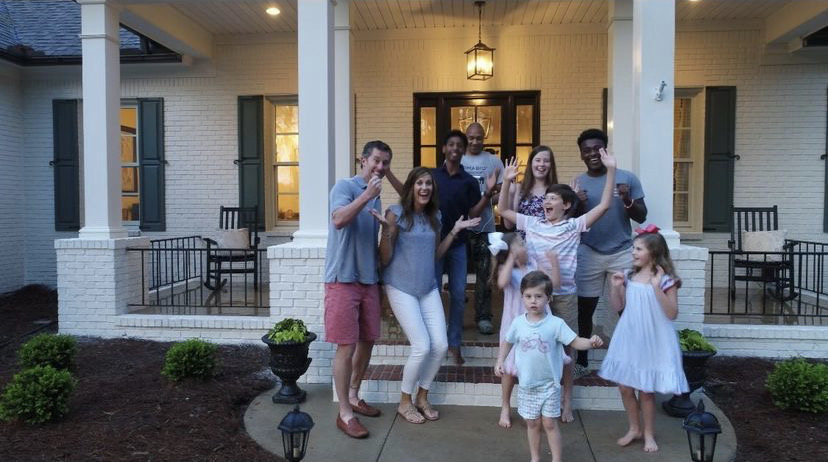 To start the new year off, we are announcing one of the winners of the Romabio Exterior Home Makeover Grand Prize Giveaway! We collaborated with Holly Lauritzen of
Our Faux Farmhouse
to choose two lucky winners for a complete transformation of the exterior.
Here's the story of the first winner, Laura Cuthbertson from New Hope, Mississippi and stay tuned for the next winner reveal very soon.
Meet the Cuthbertsons of New Hope, Mississippi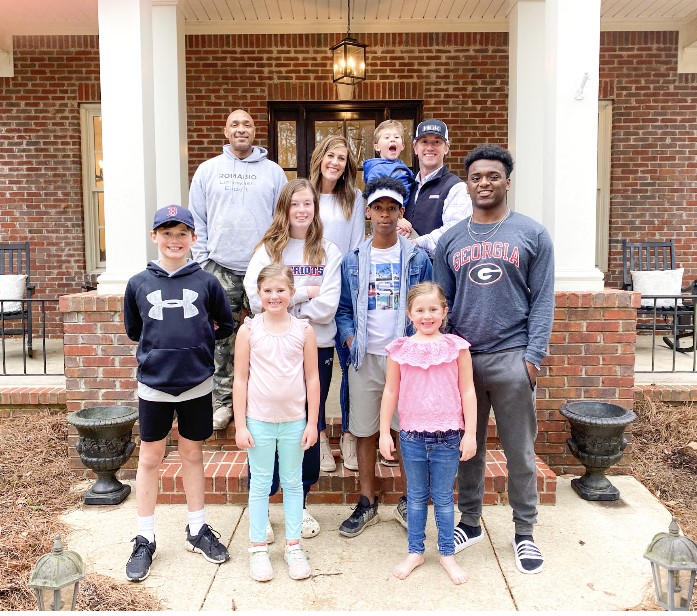 Laura Cuthbertson, a preacher's wife from Atlanta, Georgia, moved with her husband and seven (7!) children at the end of 2020 to New Hope, Mississippi.
Their family undertook this journey of hope, literally to Hope, to move to a quieter, less populated location and into a house that could comfortably accommodate their beautiful, loving family.
When Laura saw our Exterior Grand Prize Giveaway, she felt it was an answer to her prayers. Their new home was perfect in size but she really was not a huge fan of the older, plain brick (pictured above, the day
Hans Cook
arrived to transform their home).
She was so excited to have been the first of two winners chosen, and over the course of the next few months got to know Hans Cook, the
Romabio Preferred PRO
from Reflections of Italy, chosen to travel to Mississippi and transform the Cuthbertson's house into their dream home!
"Winning this giveaway was shocking (I have never won anything in my life!) and humbling. We had just moved to a small town in Mississippi and left a home we dearly loved. We were in the process of renovating this house and knew we probably weren't going to have to funds to paint the exterior which was so disheartening as the house just didn't feel like "us". This giveaway was a gift of a lifetime and allowed this ordinary house to finally feel like home. We are and will be forever grateful!!" – Laura Cuthbertson.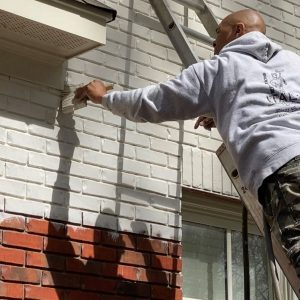 Laura chose a modern farmhouse look which featured
Romabio Masonry Flat
in Avorio White on the brick, and two new Romabio colors on her shutters and doors.
Shutters feature Romabio New Hope (a nod to their town and story).
Doors are painted in Romabio Celtic Stone.
Both New Hope and Celtic Stone are part of the Blesser House Color Collection for Romabio, launched with Lauren Shaver in 2021.
New Hope is a classic blue/gray, designed as a nod to historic farmhouse blues. Paired with Celtic Stone, the soft and sophisticated black alternative, these modern yet timeless accent colors offer the perfect pop and neutral contrast to the Cuthbertson's modern farmhouse.