Velatura Mineralwash is an authentic mineral-based paint used to create subtle movement effects in 2 easy steps, no primer needed.
HOW DOES IT WORK?
Brush-applied in a Crosshatch Technique in two easy coats, no primer needed. It is perfect for PROs and DIYers. For lighter colors, use the Cloth Technique to create cloud-like movement on the 2nd coat.
WHAT ARE THE COLORS?
Color possibilities are endless. Get a custom-tint color at your local retail store (call to make sure they have it in stock!) or buy one of our select colors on Amazon. When choosing lighter colors, it is best for the 1st coat to be slightly darker than the 2nd coat, so the movement effects are more apparent.
WHY IS IT UNIQUE?
Romabio formulated Velatura Mineralwash as an easy-to-use, authentic mineral-based paint that can be applied by multiple applicators on the same wall giving you time to work it. And, without needing an additional primer, you can paint a room in one day!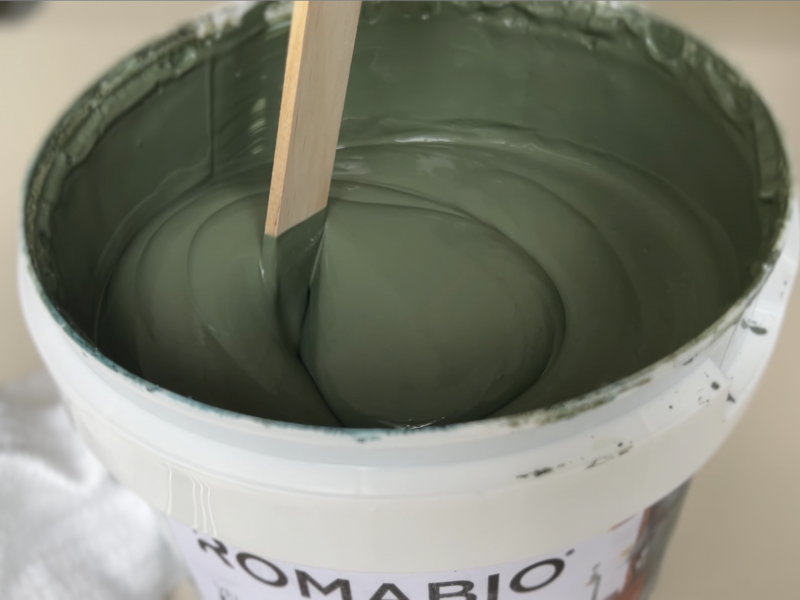 Inspiration from Noting Grace
Jennifer Fancher first used Velatura Mineralwash in her basement to create a moody and romantic finish.
"I fell in love with Velatura Mineralwash. It gives you a sophisticated, beautiful finish – almost like a plaster movement, but it is so easy to use with just two coats! And you can play with the dilution on the 2nd coat to get the exact look you want. I can't wait to use it more!"
– Jennifer Fancher
Crafted in Italy
Romabio is the expert in creating beautiful mineral and lime-based paints. Decorative paints for subtle movement have been used in Italy and across Europe for centuries and can be achieved with different types of products, but Romabio wanted to create the best product for Interior drywall with the most drama and ease of use. Velatura Mineralwash is an authentic mineral-based paint designed and crafted in Italy and has similar properties to limewash being eco-friendly, natural, and toxin-free, perfect for your home and reminiscent of Old World Italian villas.