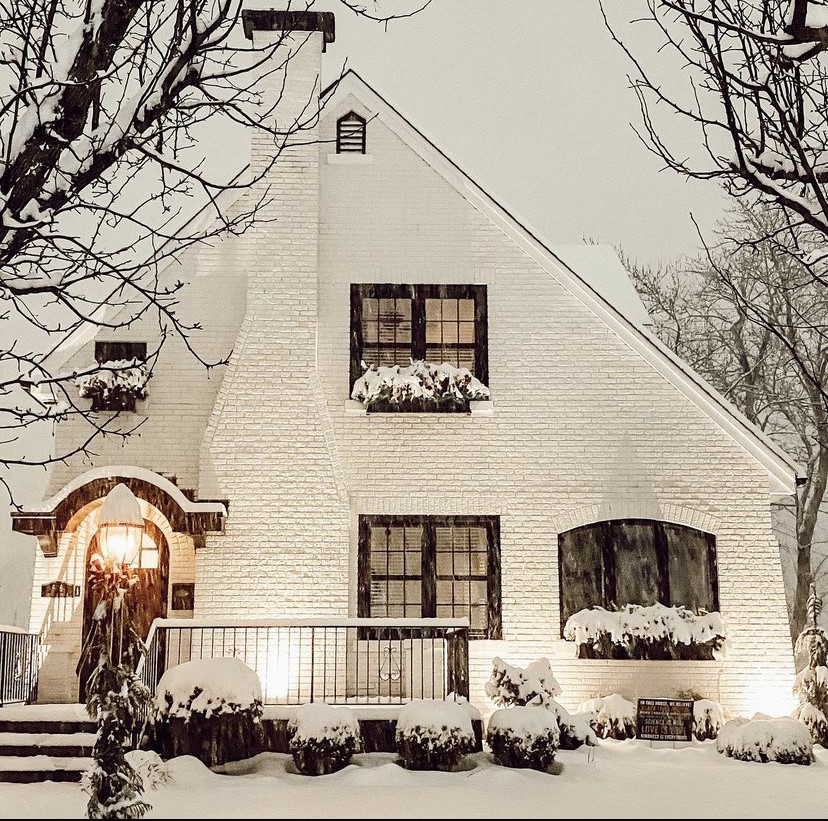 One question we often get is, will Romabio paints last in cold and snowy climates?
Definitely! Romabio mineral paints are breathable so they are perfect for climates that have freeze/thaw occurrences.
Unlike acrylic or latex products, our mineral based paints don't trap the moisture and allow it to evaporate so they won't cause damage, and our paint won't peel or chip off in colder temperatures.
Key tip to remember during the cold months as temperatures vary throughout the country during the winter:
It's best to paint when the surface temperature is between 50 – 90 degrees. This means that even if the temperature dips into the 30s or 40s overnight, if the area you are painting is sunny and warms up during the day, then it will be fine. Your crew could start a little later in the morning and end a little bit early for the day.
Regardless of weather, when applied as directed, Romabio paints will last a long time and are extremely durable. Classico Limewash is designed to continue to patina over time, as an artistic feature of the product. But Masonry Flat is a full coverage paint that comes with a 20-year warranty.
Happy painting,
Michael