Reimagine the inside of your home.
Mineral Paints are naturally gorgeous and have a luminous quality that makes colors have a beauty like no other. They are made from sustainable, mineral based ingredients that will create the healthiest home. The potassium silicates micro-crystallize onto your walls, continuously absorbing CO2, and cleans the air in your home for years. The best part is they are highly durable and almost all of them are washable.
Romabio Interior Paints are all C2C Certified, Zero VOC, hypo-allergenic, and virtually odorless. They offer excellent adhesion, with high resistance to mold growth without the need for biocide additives. They are truly the cleanest and healthiest paints for your home without sacrificing performance and durability.
Romabio Interior Paints can be used for traditional applications in the main areas of your home including the bedroom, kitchen, bathroom, living room, and dining room walls and trim. There are four types of sheens.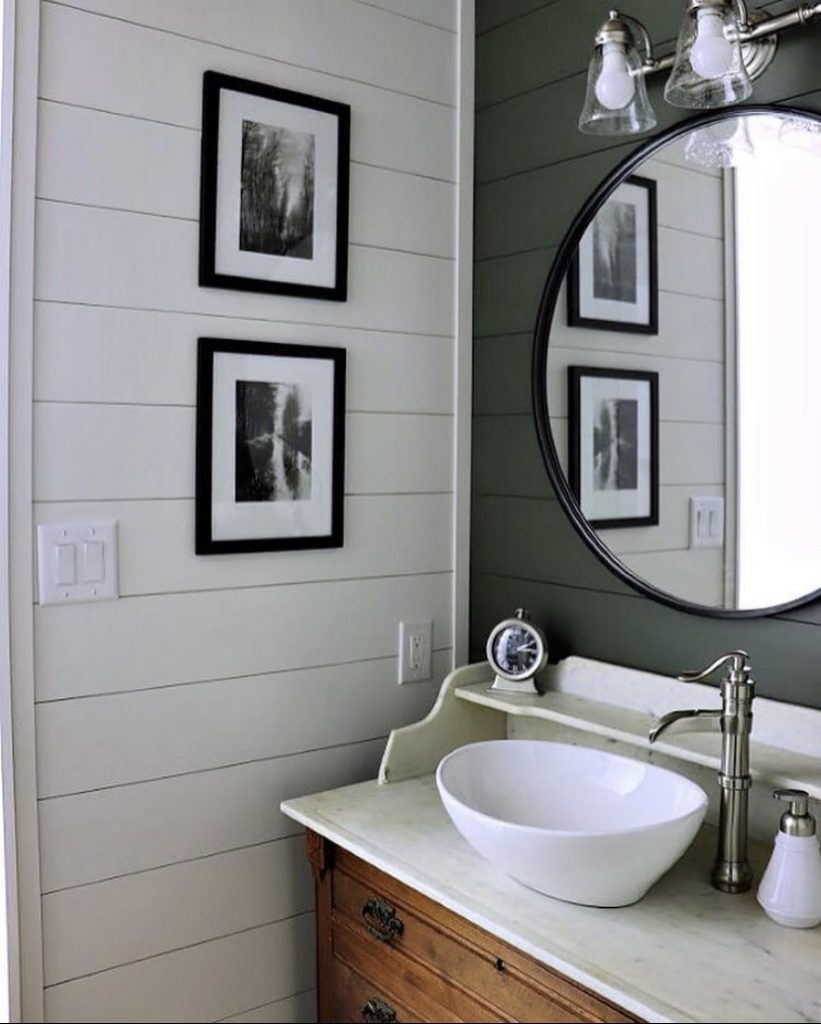 Low Lustre Interior Mineral Paint
Romabio Low Lustre Interior paint is a beautiful and high-performing mineral paint offering a luminous finish for any room in your home. Italian crafted with natural mineral ingredients for a non-toxic, healthy paint without sacrificing durability. A light, soft sheen creates gorgeous walls that refract light and have beauty like no other.
Recommended two coat application with a primer on painted drywall. Ideal for high traffic areas like kitchens, living rooms, hallways, and bedrooms with exceptional hiding capacity and coverage.
SuperFlat Interior Mineral Paint
SuperFlat Interior is very flat and great for ceilings. It provides a beautiful, dead flat sheen, and excellent coverage with great hiding ability with only two coats on unpainted drywall. Only available in White Base.
Matte Interior Mineral Paint
Matte Interior is awesome for walls in the bedroom and living room with a flat, modern finish. It's washable and the only mineral paint with a dead flat sheen that cannot be blemished by oils and grease, including food stains such as ketchup, mayonnaise and mustard. It is a self-primer on unpainted drywall.
Satin Interior Mineral Paint
Satin Interior is perfect for trim, bathrooms, and kitchens. It has more sheen than Low Lustre Interior, a soft sheen more like an English satin finish that has a very low reflective finish for both walls and trim.
Satin can also be applied on exterior wood trim, using a primer coat of BioGrip Micro Primer on new wood surfaces. Repaints are possible on existing acrylic painted surfaces.
All of Romabio Interior paints need a first coat of primer to ensure maximum durability and longevity. These paints will beautify your home and can transform your space.
Curated Color Collections
Romabio continues to curate beautiful colors in partnership with your favorite Home Renovation and DIY Bloggers, that are ideal for our naturally luminous mineral paints. Get inspired by browsing current options.
Bless'er House
Lauren Shaver is the creative energy behind the celebrated DIY home design brand and blog, Bless'er House, based in the Carolinas. She has been working with and blogging about Romabio products for many years and was one of the first bloggers to choose Romabio Classico Limewash for the exterior of her home and her fireplaces. Her home exterior has been featured in several publications including Country Living Magazine.
She recently launched her favorite pink in Romabio Low Lustre Interior called Barefoot Dance. Now available on Amazon. See more of her Color Collection here.
Kindred Vintage
Known for her impeccable and whimsical style, Susan Daggett is the creative force behind the Kindred Vintage brand. She has put together a timeless Color Collection exclusively for Romabio Paints. The Kindred Vintage Color Collection was curated to help you achieve a neutral and welcoming aesthetic inspired by the breathtaking beauty of Chicago's famous skyline. The Collection includes 14 luminous shades. Now available on Amazon.
Young House Love
Sherry and John Petersik are the design gurus responsible for the immensely popular Young House Love home improvement blog and podcast. They previously curated 15 beautiful colors for Masonry Paints inspired by the 100+-year-old painted brick homes in their historic hometown of Richmond, Virginia. By popular demand, we are excited to bring three of those colors into the Interior Paints line. The following three Interior Paint colors are now available on Amazon:
Noting Grace