Reimagine the inside of your home.
Mineral Paints are naturally gorgeous and have a luminous quality that makes colors have a beauty like no other. They are made from sustainable, mineral based ingredients that will create the healthiest home. The potassium silicates micro-crystallize onto your walls, continuously absorbing CO2, and cleans the air in your home for years. The best part is they are highly durable and almost all of them are washable.
Romabio has four sheens for Interior Paints with two of the sheens available for Exterior applications as well. They are all Zero VOC, hypo-allergenic, and virtually odorless. They offer excellent adhesion, with high resistance to mold growth without the need for biocide additives. They are indeed the cleanest and healthiest paints for your home without sacrificing performance and durability.
Romabio Interior Paints can be used for traditional applications in the main areas of your home including the bedroom, kitchen, bathroom, living room, and dining room walls and trim. More details below about the different sheen options and where to use them in the Interior and Exterior of your home.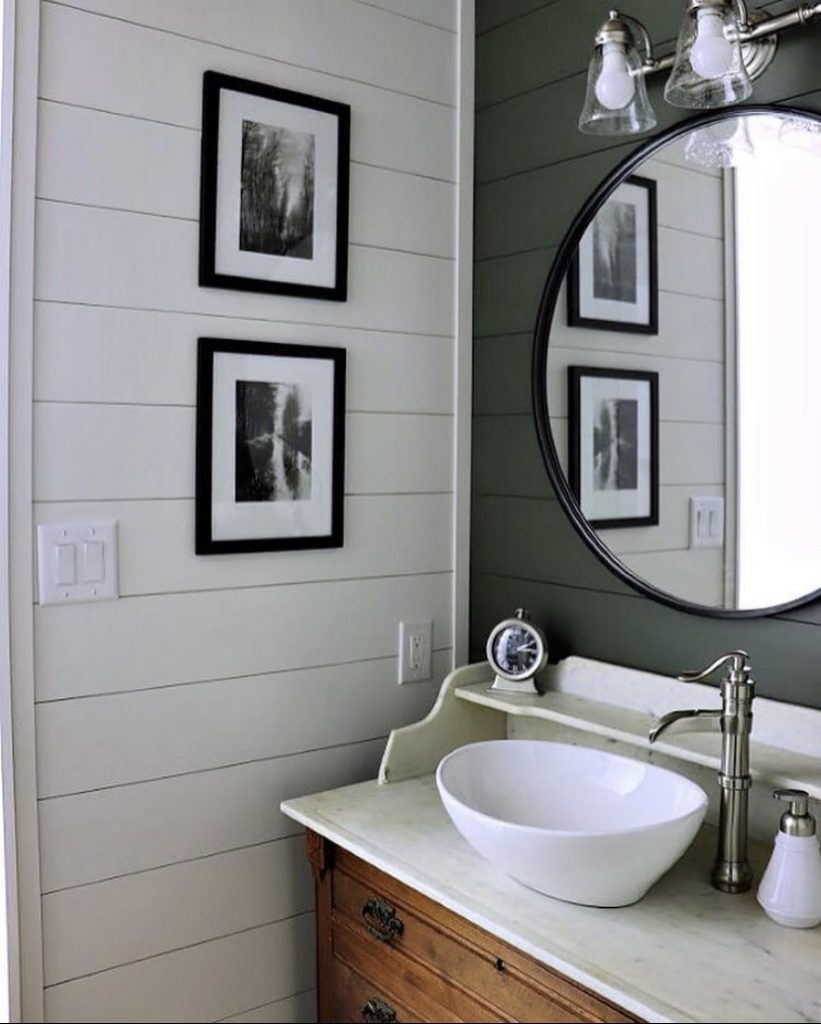 Low Lustre Interior/Exterior Mineral Paint
Romabio Low Lustre Interior/Exterior paint is a beautiful and high-performing mineral paint offering a luminous finish for inside your home or outside siding and trim. Italian crafted with natural mineral ingredients for a non-toxic, healthy paint without sacrificing durability. A light, soft sheen creates gorgeous walls that refract light and have beauty like no other.
Recommended two coat application with a primer on painted drywall. Ideal for high-traffic areas like kitchens, living rooms, hallways, and bedrooms with exceptional hiding capacity and coverage.
Satin Interior/Exterior Mineral Paint
Satin Interior/Exterior is perfect for inside or outside trim, bathrooms, and kitchens. It has more sheen than our Low Lustre finish, soft like an English satin finish with low reflection for walls and trim.
On exterior wood trim, you need to use a primer coat of MicroGrip Primer and two coats are recommended.
Matte Interior Mineral Paint
Matte Interior is awesome for walls in the bedroom and living room with a flat, modern finish. It's washable and a mineral paint with a dead flat sheen that won't be blemished by oils and grease, including food stains such as ketchup, mayonnaise and mustard. Recommended two coat application with a primer on painted drywall.
SuperFlat Interior Mineral Paint
SuperFlat Interior is very flat and great for ceilings. It provides a beautiful, dead flat sheen, and excellent coverage with great hiding ability with only two coats on unpainted drywall. Only available in White Base.
Curated Color Collections
Romabio continues to curate beautiful colors in partnership with your favorite Home Renovation and DIY Bloggers, that are ideal for our naturally luminous mineral paints. Get inspired by browsing current options.