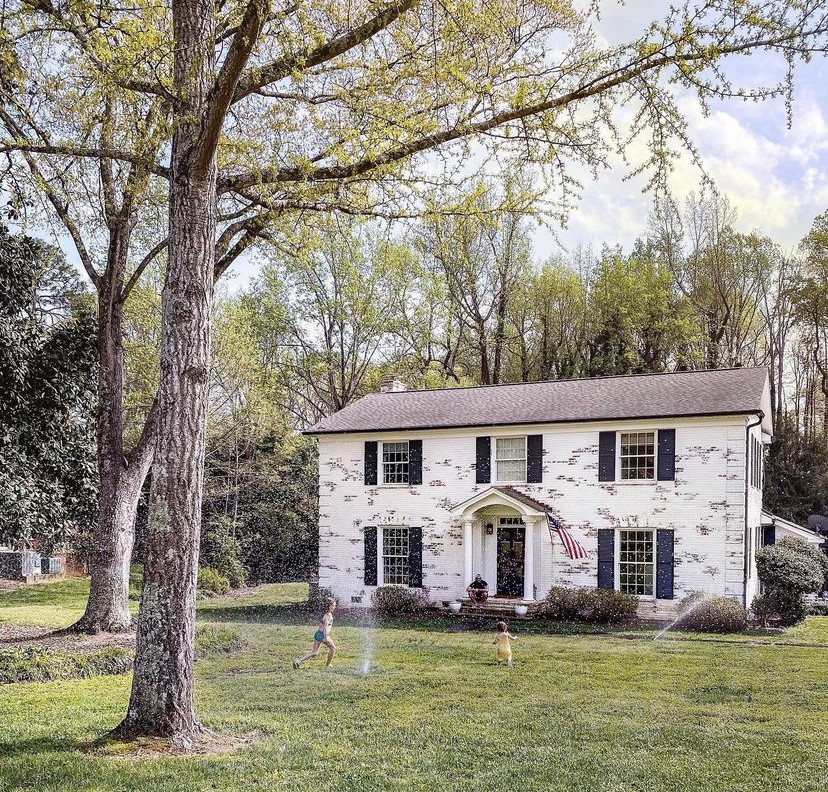 What Is Limewash and Why Should You Use It?
Simply put, lime wash can be a great way to revitalize the brick walls of your home. If you've been thinking about a way to improve your curb appeal and give it a timeless look, our Classico Limewash® paint may be the perfect look for your home. Especially if your home is decades old and the external brick has seen better days, lime washing can revitalize the facade — and it's also one of the easiest ways to rejuvenate the look of your bricks.
The result is a nice, authentic, and clean look that also happens to protect your bricks from the elements. Lime washing your bricks is significantly easier than other types of restorations, such as repointing or tuckpointing, meaning it's great for weekend DIYers or anyone that wants to revamp the facade of their home with ease.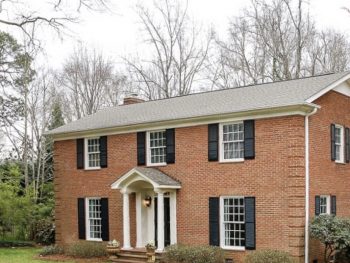 About Brick Limewashing
Romabio's Classico Limewash is handcrafted in Italy from authentic slaked lime, unlike other 'typical lime wash' products that are made from powdered limestone that's been heated and water treated to change its chemical makeup. Our lime wash is made from lime sourced from the Dolomites in Northern Italy and is slaked, then aged in large vats. It's this process that gives it its unique qualities unlike other products. Also referred to as whitewash, lime wash can be applied directly to porous brick or stone like a flat paint.
Usage of lime wash dates back centuries in an effort to protect aging brick buildings from the weather and sun. It also happens to look amazing, and even if you're not interested in the protective qualities, no one can deny the aesthetic effect of lime washing. But historical lime washing was often not much more than crushed up limestone and water that had to be prepared and mixed by hand. By contrast, Romabio's Classico Limewash is much easier to work with, formulated to achieve a distressed look in three easy steps, allowing just about anyone with an afternoon the ability to lime wash the brick walls of their home.
But Classico Limewash isn't just for brick. It can be used on all sorts of porous materials such as stone, adobe, clay and terracotta. That makes lime washing ideal for various homes and buildings, especially when the facade has seen better days. With a fresh coat of Classico Limewash, you can enhance any exterior wall with rather minimal effort.
The Benefits of Classico Limewash
First and foremost, Classico Limewash is beautiful. It has a chalky, flat finish that is different than shiny acrylic paint. It is also very easy to use and manipulate so you can channel your artistic side. If you want more of a distressed look with very little lime wash showing you can, or you can do a more solid look and let nature take its course as it naturally patinas.
Classico Limewash is also environmentally friendly since it is made from natural ingredients and doesn't have any harsh chemicals. That makes it more straightforward to handle and work with since you don't have to worry about cumbersome safety precautions — of course you still need to be careful as it naturally has a high pH, but if it spills on your lawn, you don't need to worry. Just rinse it off with water.
The best part is that if your lime wash ever starts wearing off to the point where you wish you could have a do-over, you can. Classico Limewash can be applied directly on top of existing lime wash applications, allowing you to revitalize the look with minimal effort. And once you're done, Classico Limewash won't peel like traditional paints, giving you a long-lasting effect that always looks timeless.
Keep in mind that you'll have to clean your bricks and wet them before applying Romabio Classico Limewash. For best results in areas that get heavy rain or water, apply our protective, invisible topcoat, Mineral Shield, that won't change the finish of your new lime washed surface. You can even paint over it with Romabio Masonry Flat later if you need, this topcoat will just repel water from the surface adding a layer of protection.

To get started, shop our Classico Limewash here.
Happy painting,
Michael Aiken, President