It's spring and time to beautify the exterior of your home. If you've connected with a Romabio PRO , or are thinking about painting your home's exterior yourself, then this post is for you.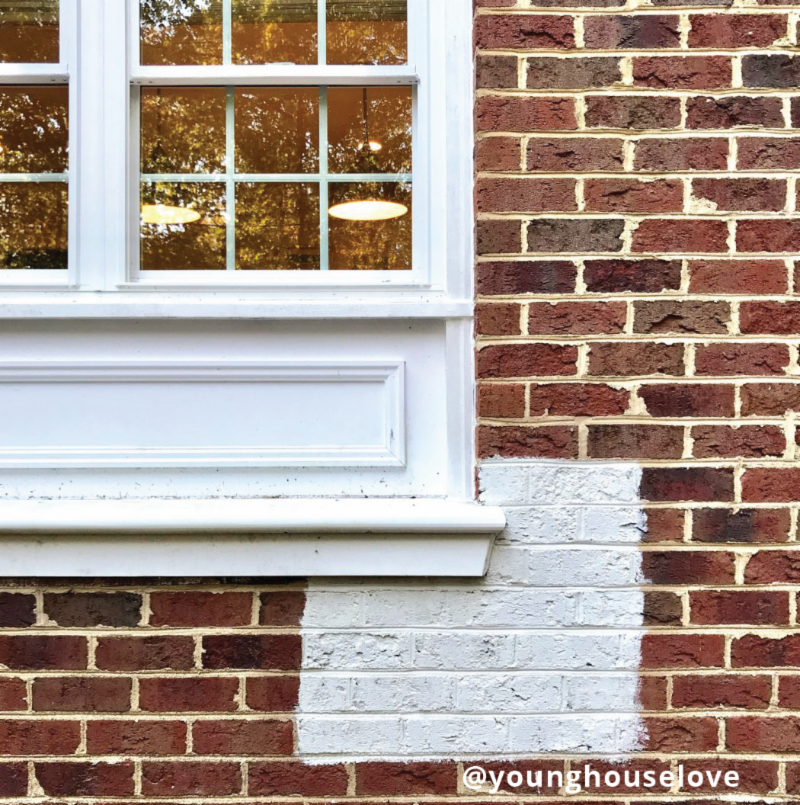 Before you read the rest of the blog, are you signed up for our eNewsletter? We have so many exciting announcements coming up. Be the FIRST to know about them by signing up today.
Here are 5 key steps to do before you start painting or choosing color for your exterior.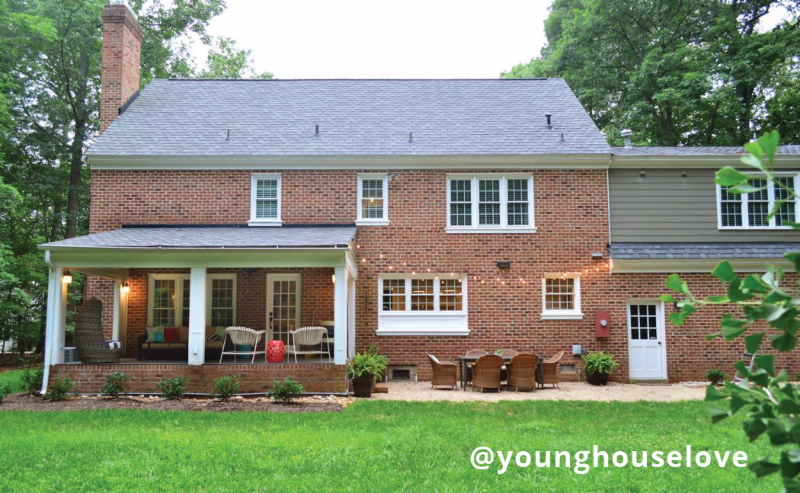 1. Figure out what you are going to paint.
This seems like a simple step, but if you know you aren't going to paint your trim or garage doors, it'll affect what color you choose. So first thing's first, figure out which elements you'll be painting for your exterior and which elements are staying.
And because Romabio has the only breathable, mineral based paints made for masonry that last 20 years with no peeling or chipping, you can paint over your unpainted brick, stone, and cement (with no primer), and even over your cementitious siding (like Hardie board and Nichiha with a primer) for a perfect color match.
2. Identify the colors of the fixed elements that you will not be painting.
This step is very easy if you have done step one. Fixed elements include your roof, aluminum gutters, downspouts, window frames, garage doors, and vinyl siding. Other visual elements may include driveways and walkways, and possibly even your neighbor's house if it's close to yours. You'll want to take note of what colors they are so you can make sure you choose colors that complement them.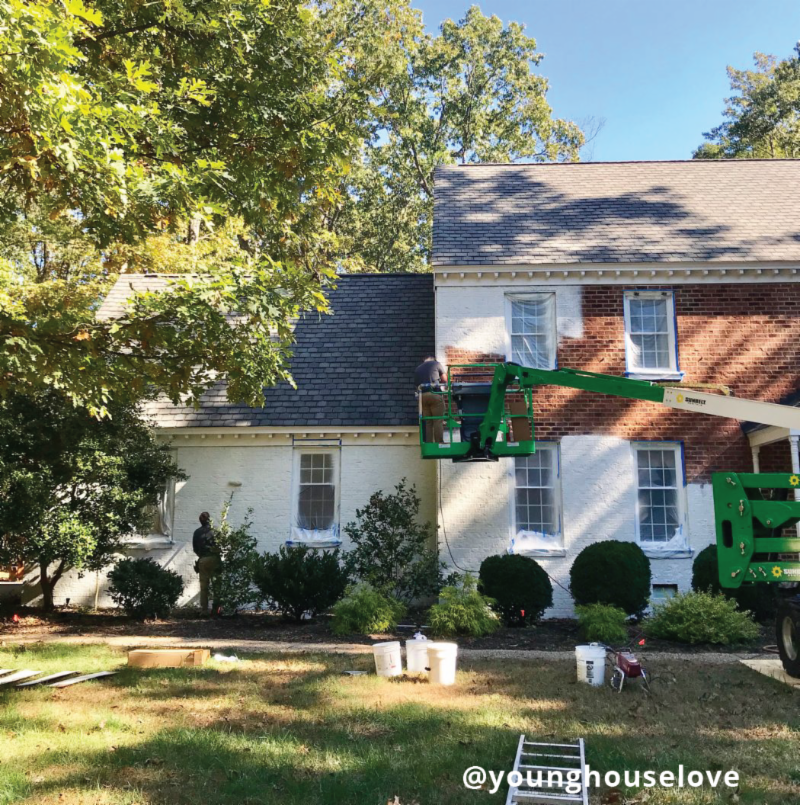 3. Consider your trim and the architectural style for the right balance.
Think about your home's architecture and the contrast and balance of all the elements. For more traditional homes, the biggest visual elements are usually the roof, trim, and garage doors, especially if they are front facing. You don't want to have too much contrast between the elements. For example, if your trim is stark white, then you don't want to pick a very dark color for the main exterior. It'll be too much contrast.
Or, let's say you have a dark black roof, then you wouldn't want to paint the main part a dark brown or other color, as it is not enough balance and contrast.
4. Keep it simple.
You really only need 2-3 colors for your home's exterior to keep it fresh and updated, yet classic and timeless. For too many decades, we've had to look at ugly brick, stone, and siding all on the same exterior. Sometimes the colors or styles compete, making everything look cluttered.
You should check out our brick shaming board on Pinterest….seriously, there's so much bad brick that needs to painted! The style and trend for years to come will be to simplify for a timeless look. The best way to modernize and freshen up your home is just to choose one or two paint colors. Pick a main color that you can paint all the elements, and then pick another one for the trim and garage doors. Keep it simple.


5. Look for inspiration.
Now that you know what you are painting, and key things to think about, it's time to get inspired! This is the fun part and we are here to help. Check out our Pinterest boards to see some beautiful transformations or browse our photo gallery. We have been crafting and selling paint for almost 10 years, and we love to see when a home gets transformed!
And with our mineral paints, made for extreme durability, you can finally transform your brick and stone exterior without sacrificing what you love about it.
It'll still be breathable, natural, and a have a gorgeous flat finish with very little maintenance, and our products are naturally mold resistant and environmentally friendly. And, we have a beautiful Color Collection by Young House Love specially designed for outdated brick and stone.
Happy Painting!