"Ho-hum" basic brown brick gets transformed into a modern farmhouse.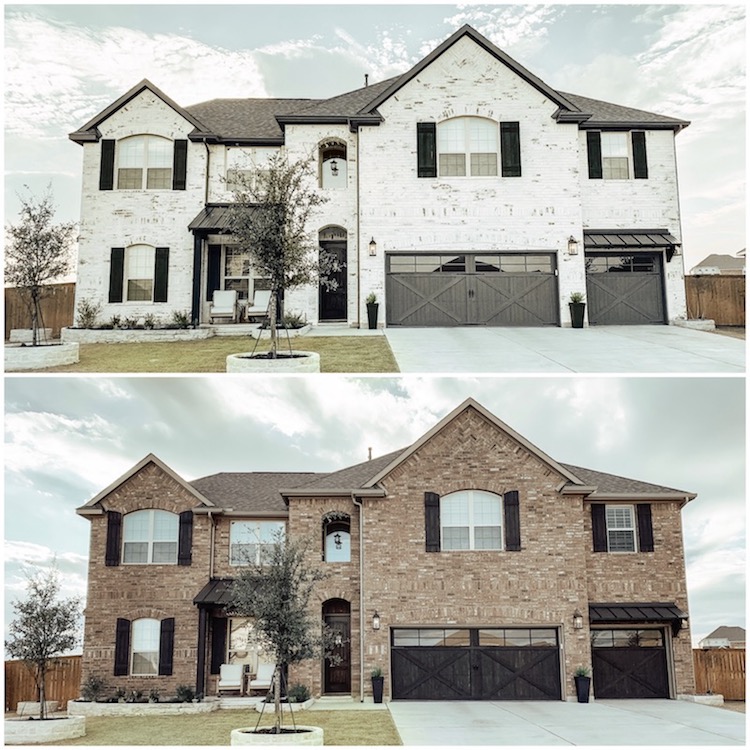 You know the old saying, "everything's bigger in Texas"?
That stands true for the lone star state-sized enthusiasm Holly and Brad Lauritzen, creators of the immensely popular Our Faux Farmhouse brand and Instagram account, feel about their freshly lime washed home. But like most home owners, using Classico Limewash on the exterior of their home felt like a big decision. So they started with the brick around their fireplace -and fell in love.
They were drawn to the beauty and quality of Romabio Classico Limewash – and the inviting color of Avorio White. So they jumped on the opportunity to transform the exterior of their Texas brick home. . . See their before and after above (which by the way has received over 60,000 likes – so all of you Romabio enthusiasts must have loved it, too! Thank you!).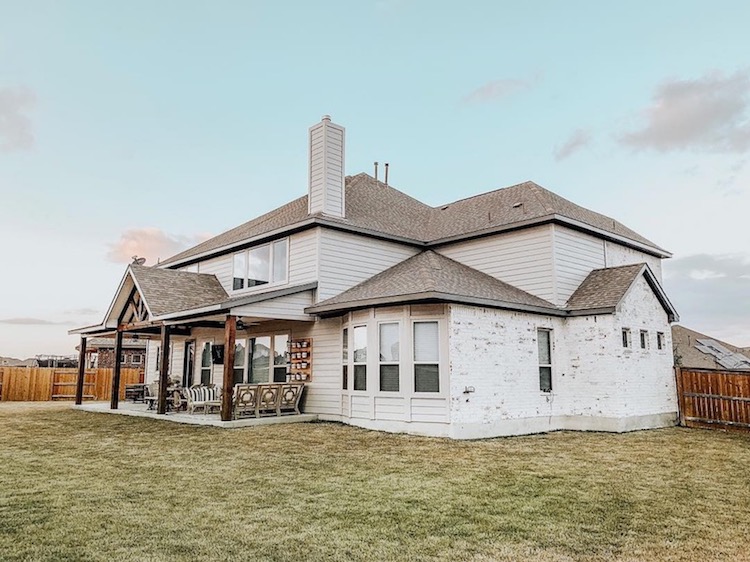 If you're not familiar with this dynamic DIY duo, you should get to know their account. Holly's eye for design is impeccable. And Brad is an extraordinary DIYer. Like, top notch. He lime washed their fireplace with a huge smile, and Holly documented their process, which is hi-lighted in her Instagram Stories.
And, you can read all about their exterior home makeover on the Home Depot blog! Click here —> Holly's Home Depot blog post.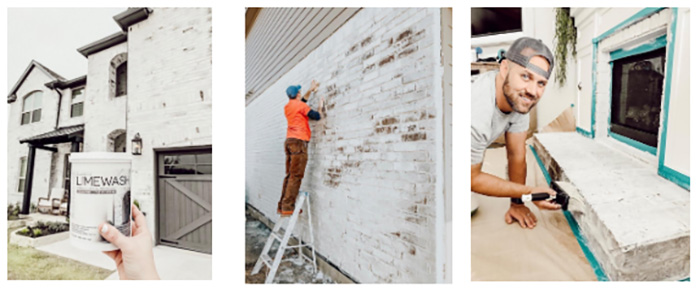 Avorio White is our top selling Classico Limewash color – and you can order it and our large Masonry Brush online with free shipping from Home Depot. But we know sometimes it's hard to envision your own home lime washed in a particular shade.
So we have tagged all of the homes (that we are aware of) posted by homeowners – just like you – with their coordinating Classico Limewash color, to help you sift through the sea of options.
Just search the hashtags on Instagram, and leave a comment on your favorites! We've even created one for stone since not everyone has brick.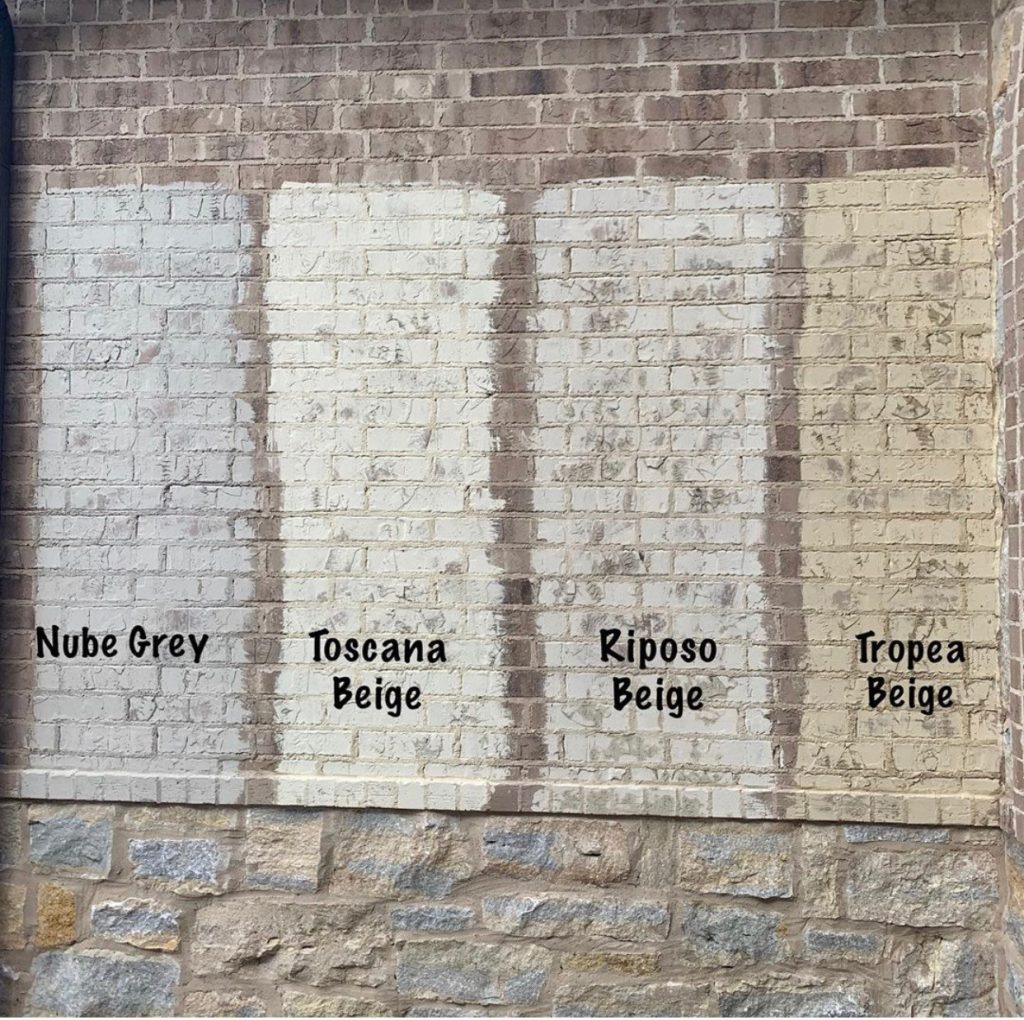 Click below or search these tags on Instagram:
#RomabioAvorioWhite
#RomabioOverStone
Other colors to check out:
#RomabioNubeGray
#RomabioCristalloWhite
#RomabioRiposoBeige
#RomabioBiancoWhite
#RomabioTropeaBeige
#RomabioToscanaBeige
All photos courtesy of Our Faux Farmhouse.