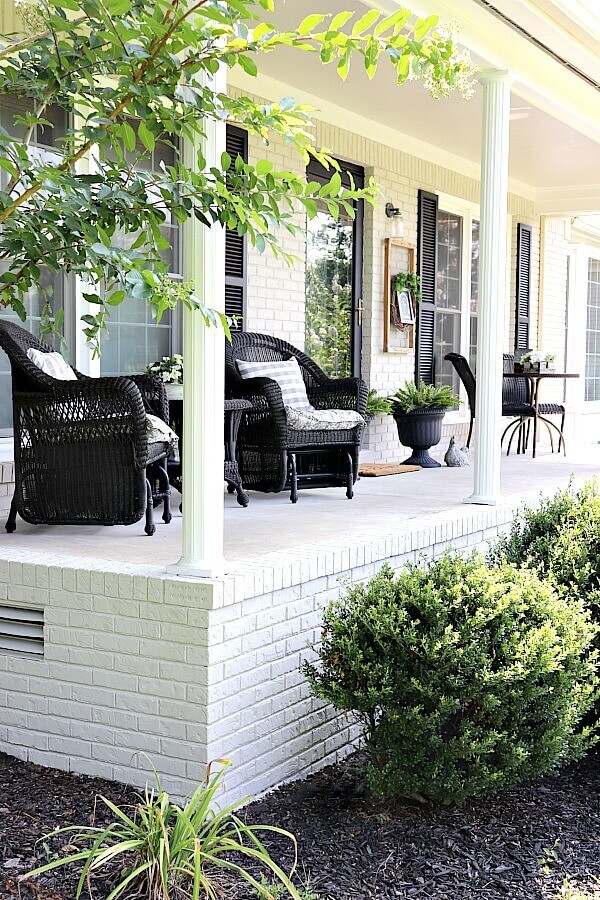 Hi! I'm Jen Fancher, creator of NotingGrace.com a DIY home decor blog where I encourage creative homeowners just like you to renew, create and decorate their homes on a budget – all with my husband Trent by my side! And we're always working on a project…From furniture flips to fixer uppers, I love to bring life back to forgotten things.
You may remember that earlier this year we were so lucky to limewash the exterior brick of our Tennessee home with Romabio Classico Limewash in Nube Gray, and it turned out beautiful. We had decided then to leave it opaque, knowing it would naturally patina over time. The process was extremely easy and the results were truly amazing. See below…


As a new year is upon us, we are excited to announce that we get to do it all over again!
Yep. Another project! We recently moved from Tennessee to Alabama, and found a home that will be perfect for another beautiful exterior brick transformation.
As mentioned, for our Tennessee Cape Cod we applied Classico Limewash in Nube Gray with an opaque finish to allow it to weather and age over the years. But for our new Birmingham home, we are planning on using Classico Limewash in a completely different color with a weathered application. We are so excited!
What we loved most about Classico Limewash was the flexibility and that it is essentially a mistake-proof product. For starters, it all can be washed right off in the first few days if you have a change of heart. It's not immediately permanent like most paint. That's right – you can sleep on it and take your time with the look you want to create.
If you distress it too much, no problem. Just touch it back up and try again. It takes the stress off of trying to DIY perfectly.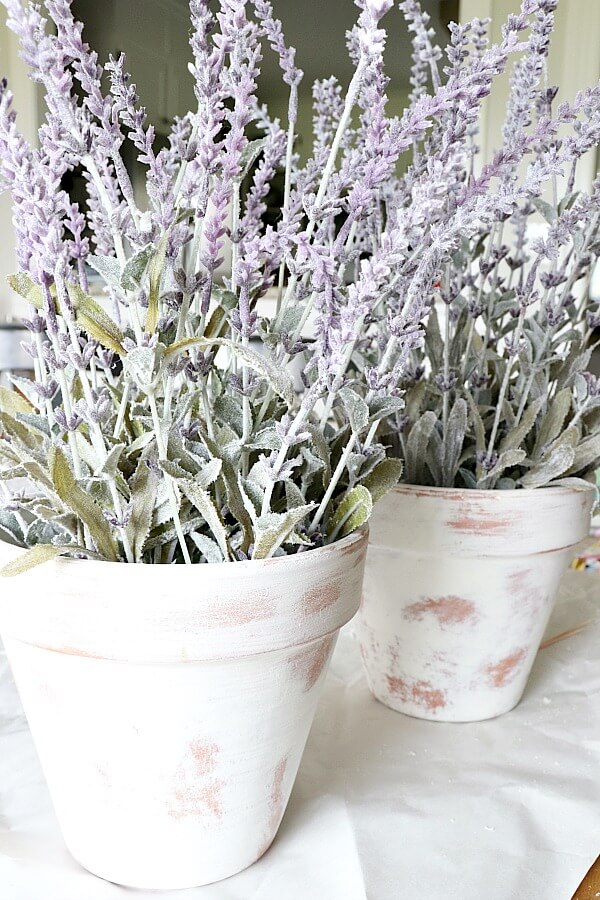 I do recommend ordering the small, 1 QT size buckets as samples to try out the different color swatches you're interested in. The customer service team is there to help make this process as easy as possible for you.
And your 'samples' really don't go to waste.
Use them to lime wash a brick or stone fireplace in your home or a friend's, or transform your garden with lime washed terracotta pots!
I did it and wrote a whole blog post about that project…
My husband and I can't wait to share other cool projects with you, and ways to transform the interior of your home using Romabio products.
Stay tuned for another new project that we'll be kicking off at the beginning of the new year, followed by our (new home) exterior brick makeover!
As always, looking forward to sharing our stories and projects with you and wishing you a happy and healthy 2019 full of beautiful projects that transform your house into your dream home.
Happy New Year,
Jen
Jennifer Fancher
Guest blogger for Romabio
www.notinggrace.com