Choosing a paint color can feel agonizing for any space. We've shared some tips in our blog post about what to do before you paint your exterior, but now we can finally share some exciting news!
Introducing the Young House Love Color Collection for Romabio Masonry Paint.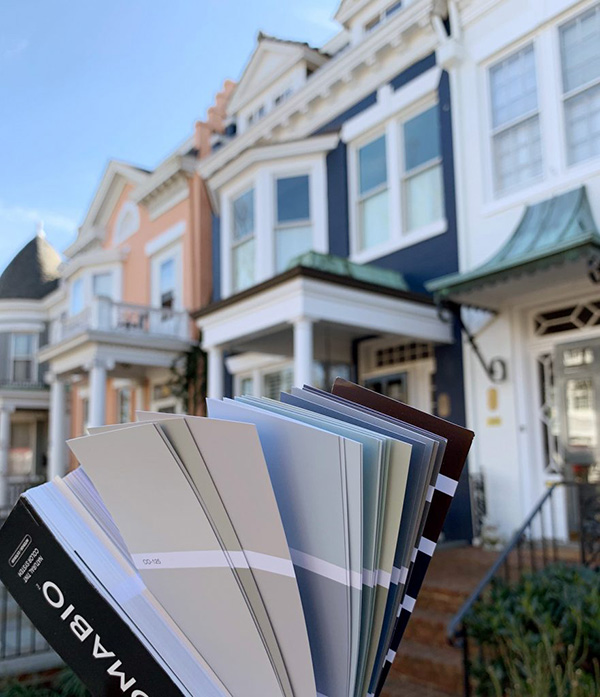 We have collaborated with Sherry and John Petersik to pick the perfect colors for you to choose from with minimal stress and maximum curb appeal.
The Young House Love Color Collection includes 15 new, amazing colors including Sherry and John's own home color, Richmond White, all of which are now available for purchase on Amazon or at local retail stores that can custom tint.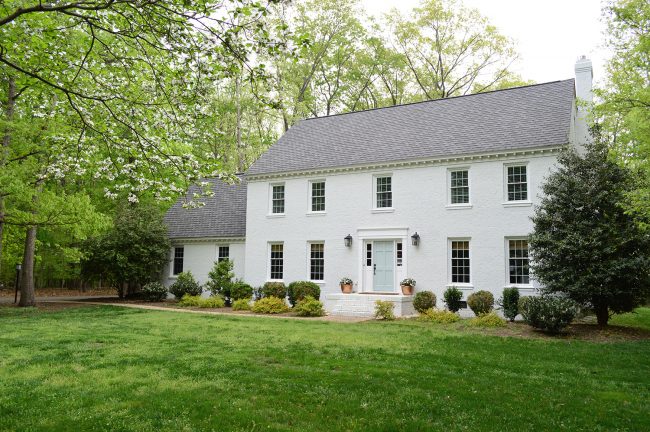 These colors are specifically designed for outdated brick, stone and cementitious siding (often referred to as Hardie Board), with our gorgeous, flat finish Masonry Paints that come with a 20 year warranty. Previously known as BioDomus I and BioDomus II, now called Masonry Flat and Masonry Textured (same paints, different names) they're perfect for exterior or interior projects.
Sherry used inspiration from an area called The Fan in Richmond of the 100+ year old houses. And if you've walked around that area, what you would see are some very inspiring colors — but unfortunately also paint that is chipping and peeling away! That's what you don't have to worry about with Romabio, and with help from Young House Love, we've made it easy to get the style and colors you want too.
Watching her Instagram stories, you'll notice how enthusiastic Sherry is about creating this collection with her husband, John. She said "we took a lot of our inspiration for the collection from many of the historic painted brick homes in our hometown of Richmond. Choosing a beautiful but practical color for the exterior of your home is a huge obstacle for most home owners. Our color collection will remove that anxiety that is generally heightened when painting brick or masonry. Romabio's high quality mineral-based paints do not harm brick, so John and I felt confident our followers would love this product as much as we do."
In her blog post, Sherry gives you all the details but I love how she explains that "anything with too much color saturation can quickly read as "too crazy" or "too bright" on an entire house's exterior, especially when the sun hits it. So things needed enough gray or tan (aka "muddiness") in the color to keep it classic and stately."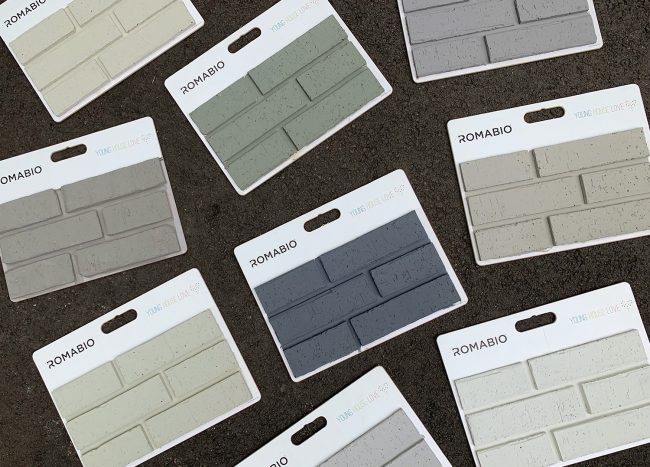 YHL was a perfect fit for us because their style is very classic and timeless, something we love at Romabio and definitely recommend for your home's exterior. If you keep it simple (we shared some tips in our last blog post), you'll love your home for decades to come.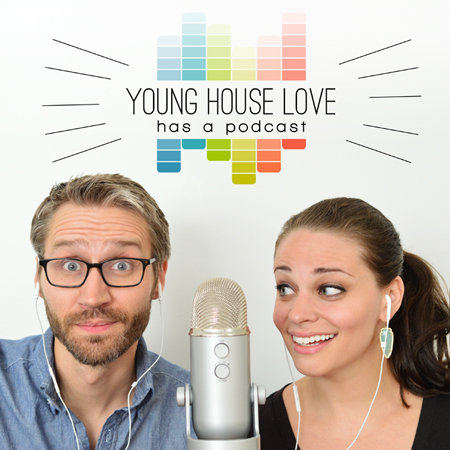 Listen to the latest Young House Love podcast (episode #139) to hear all of the details directly from them!
You can always go back and reference their podcast show noteswhere they layout everything they covered in the podcast.
And make sure you follow us on Instagram to see inspiring photos about the collection. If you use a color, tag both @RomabioPaints and @YoungHouseLove, or use the hashtag#YHLforRomabio in your posts. We're excited to share your photos.
Happy Painting!